CASA of the South Plains was so honored to be a part of The 2023 Flatlander Golf Tournament! Thank you all for helping make a difference in the lives of children right here in our community!
HUGE Congratulations to The 2023 Flatlander Golf Tournament Champs Jake Craft & Sabastien Tremulot representing Blue Sky!
CASA is honored to be the beneficiary of Flatland Freight's The Flatlander Golf Tournament! The Flatlander is a men's partnership with a format not found anywhere else in the Hub City. It is 3 days packed all the way full of straight-up intense bracket match-play golf. The Flatlander Golf Tournament took place at The Rawls Course at Texas Tech on August 18, 19, and 20. 
The proceeds raised during the tournament will be donated to CASA of the South Plains to help ensure the needs of each child in foster care remain a priority in an over-burdened child welfare system. There are approximately 1,000 children in the South Plains that desperately need the gift of a CASA, and this tournament will help to ensure CASA is able to serve more of these most vulnerable children.
CASA of the South Plains inspires, educates, and empowers solution-minded community members who are committed to supporting the best interest of children in the foster care system. Volunteer Advocates create connections and promote nurturing relationships for the child and family, encouraging hope and healing. Through court appointment and collaborative efforts, Volunteer Advocates share informed recommendations for the well-being of the child. CASA supports children in six counties in the South Plains: Cochran, Hale, Hockley, Lubbock, Terry, and Yoakum.
Click here for more information about the life-changing work CASA Volunteers are doing in the South Plains. 
Format: Bracket-style 18-hole match play. 2 points are awarded on each hole. One point will be awarded to the team with the lowest single-ball scored on that hole and another point will be awarded to the team with the lowest combined team score on that hole. The first team to 18.5 points wins the match.
Location/Date: This year's competition will begin August 18, 2023 and be held at: The Rawls Course at Texas Tech, 3720 4th St, Lubbock, TX 79415
Rounds: Each team is guaranteed 2 rounds. A max of 4 rounds will be played during tournament play. Potentially your team could play 1 round on Friday, 1 round on Saturday, and 2 rounds on Sunday as teams start to thin out.
Tie-Breakers/Rules Questions: In the event that the match is tied after 18 holes of play, the match will continue to extra holes on a sudden death basis. Extra holes played will be determined by the professional staff at the course you are playing. In the event of a rules question, policy question, rainout or continued play not being possible due to no daylight, procedures will be dictated by the professional staff at the course you are playing.
Handicap/GHIN: No more than a 6-stroke difference between teammates will be allowed. Players must have a GHIN established and consistently maintained. If you do not have a GHIN established, contact your home course about establishing one. The tournament will consider allowing players without a GHIN established into the tournament but with heavy verification procedures done by the professional staff at both courses regarding what you turn in as your handicap. 
The Prizes will be paid in CASH to the winning team in each bracket. Additionally, the tournament will pay each bracket's 2nd, 3rd, and possibly other spots. Ask us for a sample bracket closer to tournament time to further clarify this.
Calcutta: In addition to prize money, every team in every bracket will be auctioned online at a website to be determined. More to come on this as we get closer to the tournament. Calcutta money will be handled by the folks at Flatland Freight and no funds will be held aside from out-of-pocket expenses(website fees).
Tournament Sponsorships and Team Reservations will be available through August 1, 2023!
*Winners are responsible for paying any applicable taxes.
For questions, contact Stacy Kelley, Director of Marketing & Development, at stacyk@casaofthesouthplains.org or call (806) 763-2272.
Thank you to our Title Sponsor!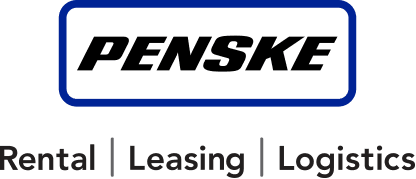 Thank you to our Golf Cart Sponsors
I love CASA (Don't delete me! I AM IN WHITE AND FOR SPACE)
Thank you to our Hole-In-One Sponsor