CASA 101 Informational Session for Hockley County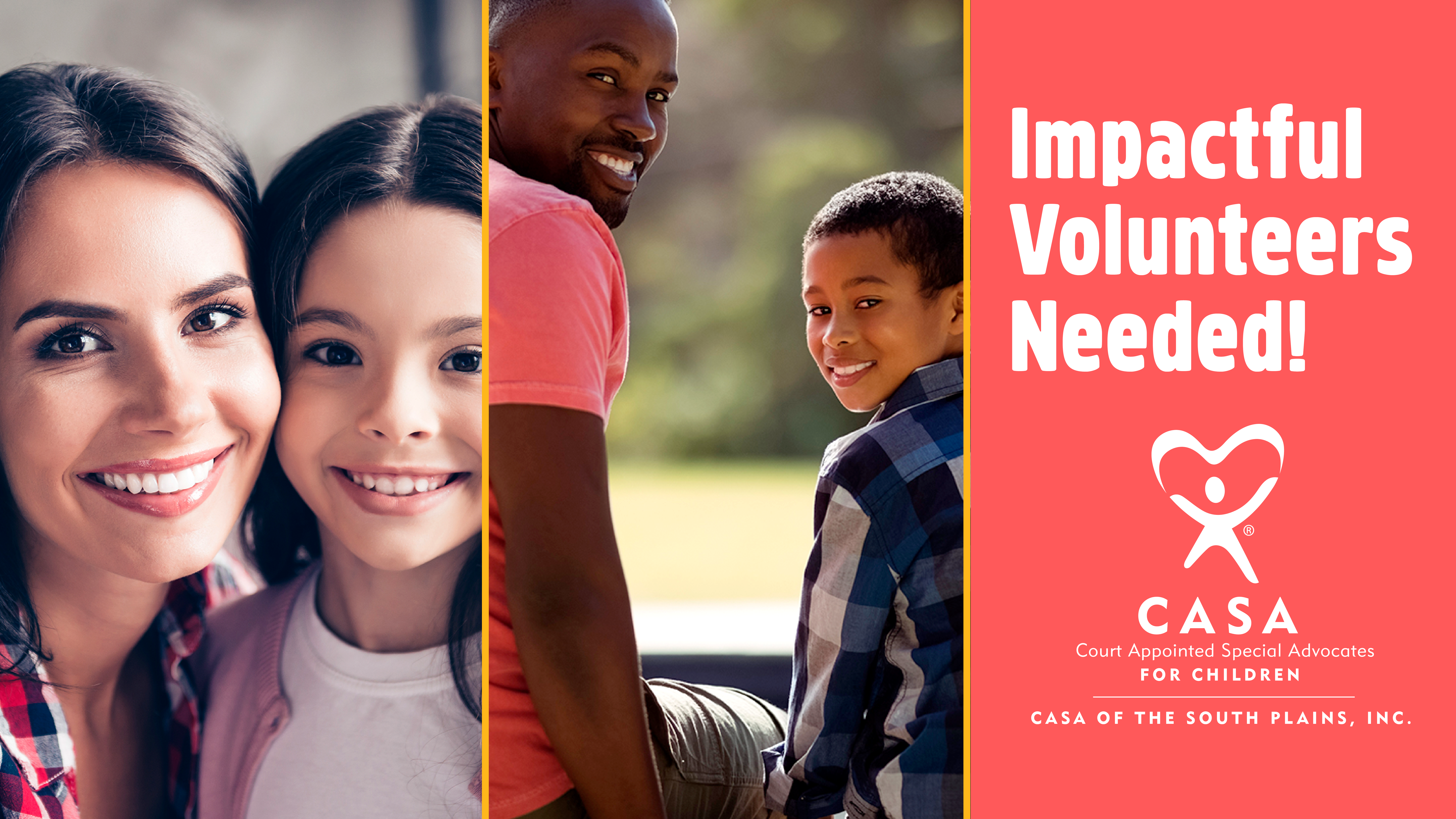 *This Informational Session will be held in Levelland. Once you register, Tabitha Rendon, Recruitment Director, will contact you with important details.
This is a great, no-obligation introduction to CASA and its mission to provide abused and neglected children in foster care with CASA Volunteers who can speak up for their well-being. Join CASA staff and current Advocates as they discuss what it means to be a Court Appointed Special Advocate, or CASA, the increasing need for additional volunteers, and how community members can help make a difference. Click the Register Now button to sign up.