Advocate & Board Member Appreciation Celebration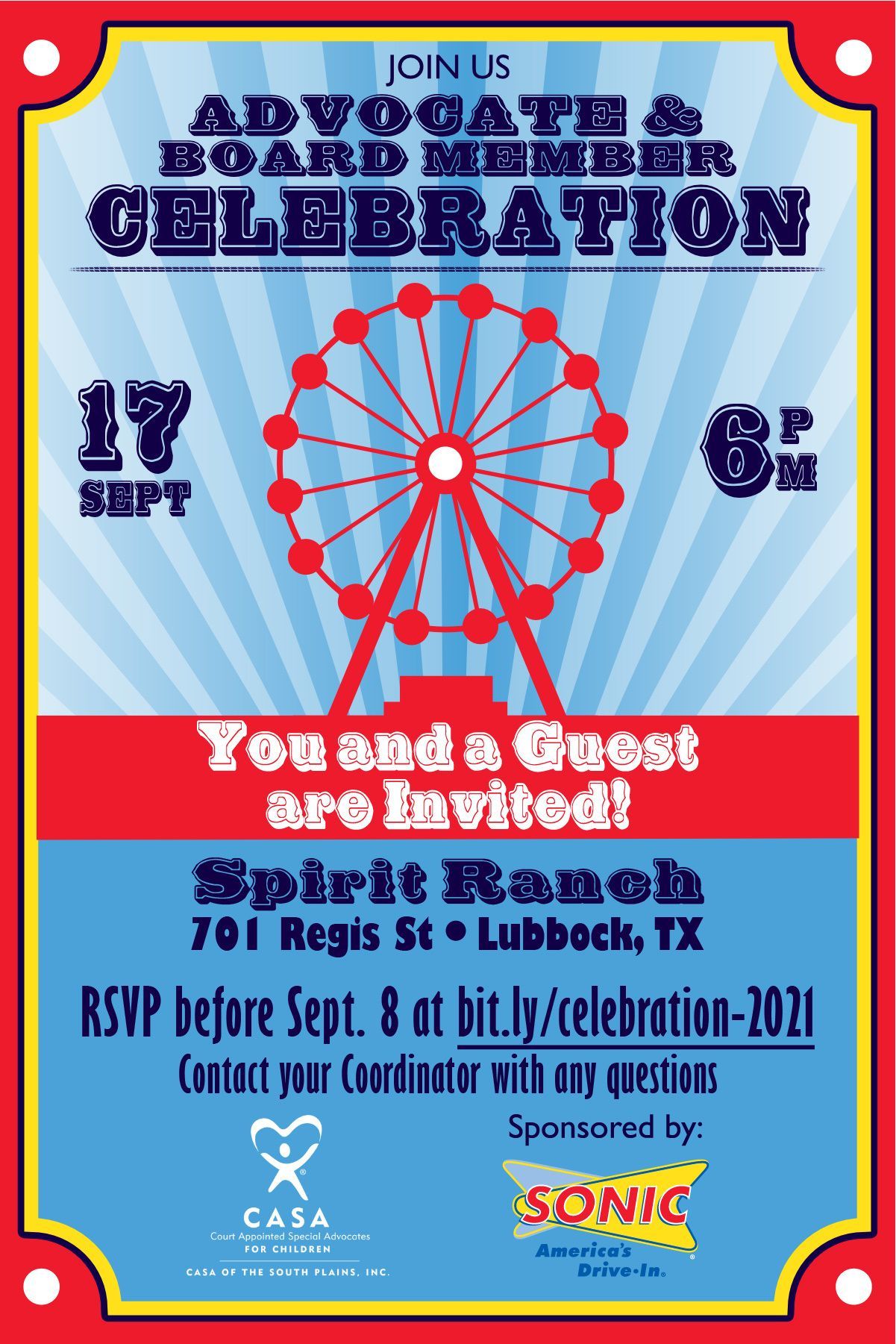 Calling all CASA Volunteers and Board Members!
You and a guest are invited to join us to celebrate your hard work and dedication at our annual appreciation celebration! This year's celebration is being sponsored by Sonic, one of our incredibly generous corporate partners! Come celebrate with us on September 17 at Spirit Ranch!
Click "Register Now" at the top of this page to register you and your guest!