Join us for our Annual Casas for CASA Raffle Fundraiser!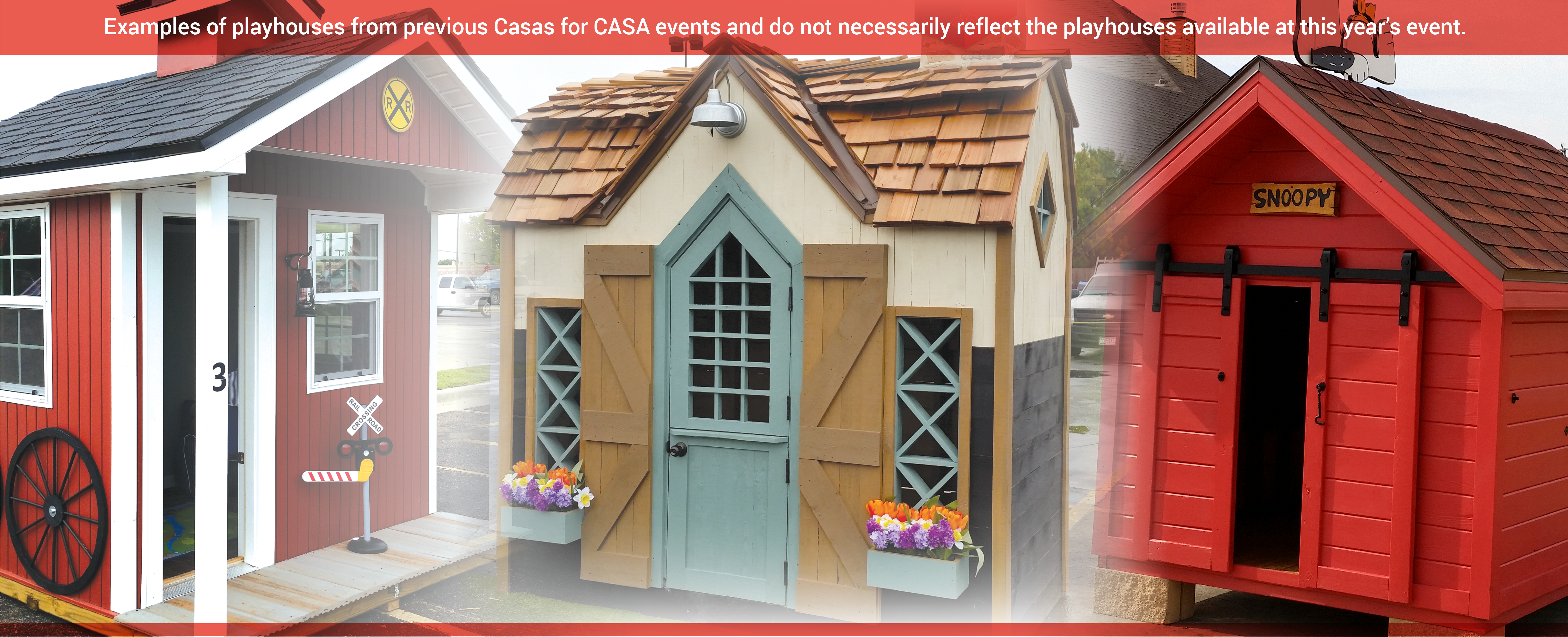 This year's houses will be on display at Market Street at 4205 98th Street (98th & Quaker) from April 21 - May 31!
Raffle tickets can be purchased online anytime or at Market Street at 98th & Quaker on Thursdays and Fridays from 4 PM - 7 PM, Saturdays from 10 AM - 6 PM, and Sundays from 1 PM - 5 PM. The drawing will be held on Wednesday, May 31 at 5:00 p.m. Attendance is not necessary to win. Houses will be delivered to winners Saturday, June 3. Click the winner guidelines below for additional details.
Online ticket sales end Tuesday, May 30 at 11:59 PM. Ticket purchases after that time can be made on-site Wednesday, May 31 at Market Street at 98th & Quaker from 3 PM - 4:30 PM.
Raffle Tickets Prices:
$5 each
5 for $20
15 for $50
or 40 for $100!
Early ticket sales start Monday, April 4. Early ticket buyers have a choice to hold on to their receipt and make the selection of their choice(s) at the Casas for CASA event site at Market Street beginning Friday, April 21, and running through Wednesday, May 31. Or the purchaser can randomly select their options in the fields below.
The funds raised during the event will go directly to CASA of the South Plains to help recruit, train, and support CASA Volunteers to serve as advocates for children in the foster care system in the South Plains.
---
*Winners are responsible for paying any applicable taxes.
For questions, contact Stacy Kelley, Director of Marketing & Development at stacyk@casaofthesouthplains.org or call (806) 763-2272.
I love CASA (Don't delete me! I AM IN WHITE AND FOR SPACE)
Thank You to our Generous Casas for CASA Partners!
Thank you to our 2023 Builders!