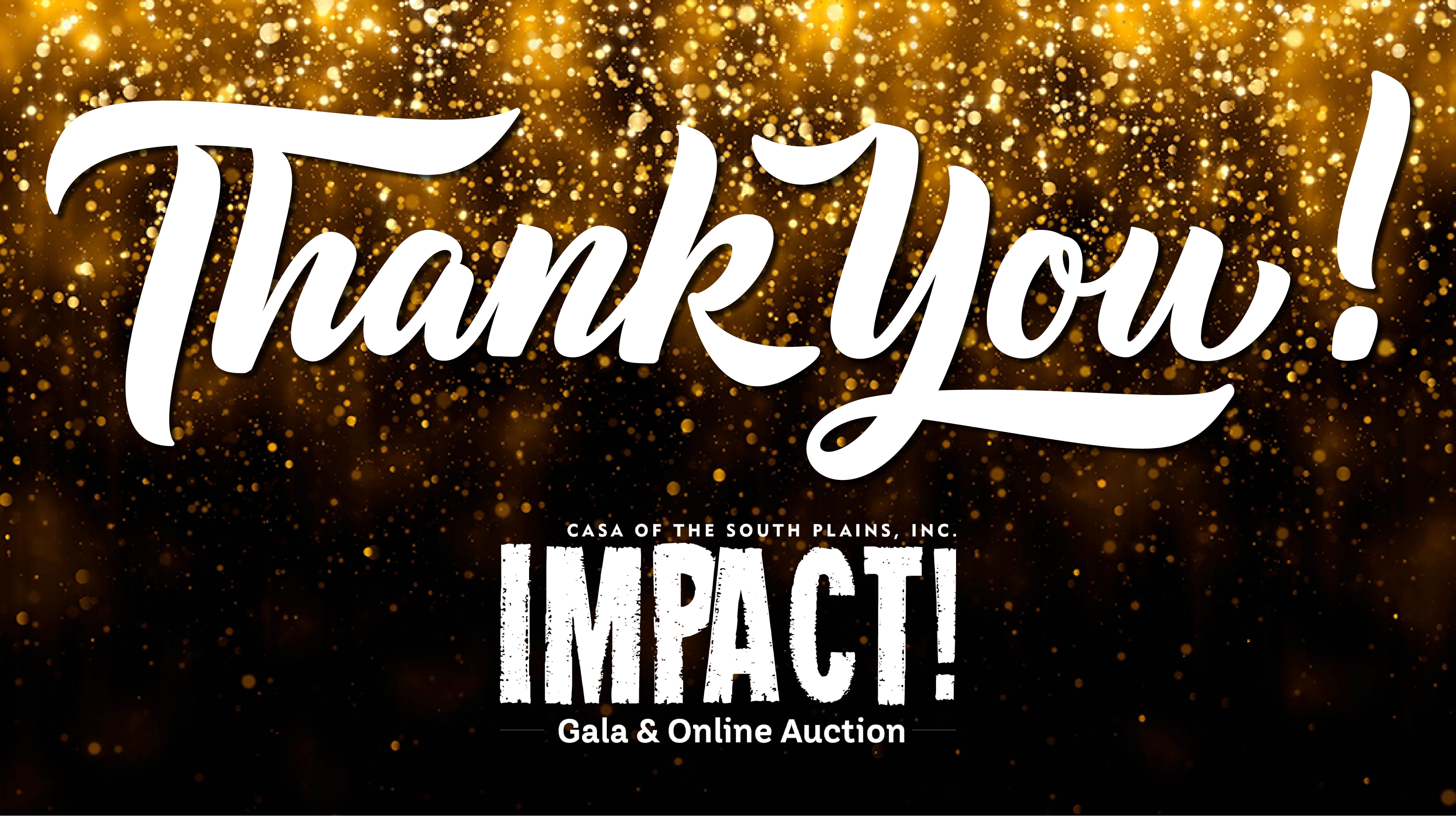 Thank you, thank you, thank you!
Thank you to everyone who participated, planned, and contributed to CASA's 2021 IMPACT! Gala & Online Auction! Because of all of you, we were able to surpass our IMPACT! goal, and all proceeds will go to ensuring the children of the South Plains receive the help they need!
YOU Can Make an Impact in a Child's Life!
Join CASA of the South Plains on Thursday, October 21 at 6:00pm at the Willows Event Center for our CASA IMPACT! Gala & Online Auction. The CASA IMPACT! Gala is a night that we can come together to recognize the tremendous impact CASA Volunteers have made in the lives of children in foster care in our community. The evening includes dinner and live music, an online auction, and a profoundly impactful story from a CASA Volunteer.
Every dollar raised at this event goes directly to supporting CASA's vision of serving EVERY child in foster care. Your contribution and support will help CASA move closer to achieving this goal and will have a long-lasting impact in our community.
Gala Sponsorship Packages
We have been looking forward to this event all year long! Not only is this a time to celebrate with our friends, it's also an opportunity for YOU to make a life-changing IMPACT on a local child in the foster care system! For more information on IMPACT! Sponsorship packages or ticket purchases, please contact Stacy Kelley at stacyk@casaofthesouthplains.org.