CASA Virtual 5K Superhero Run/Walk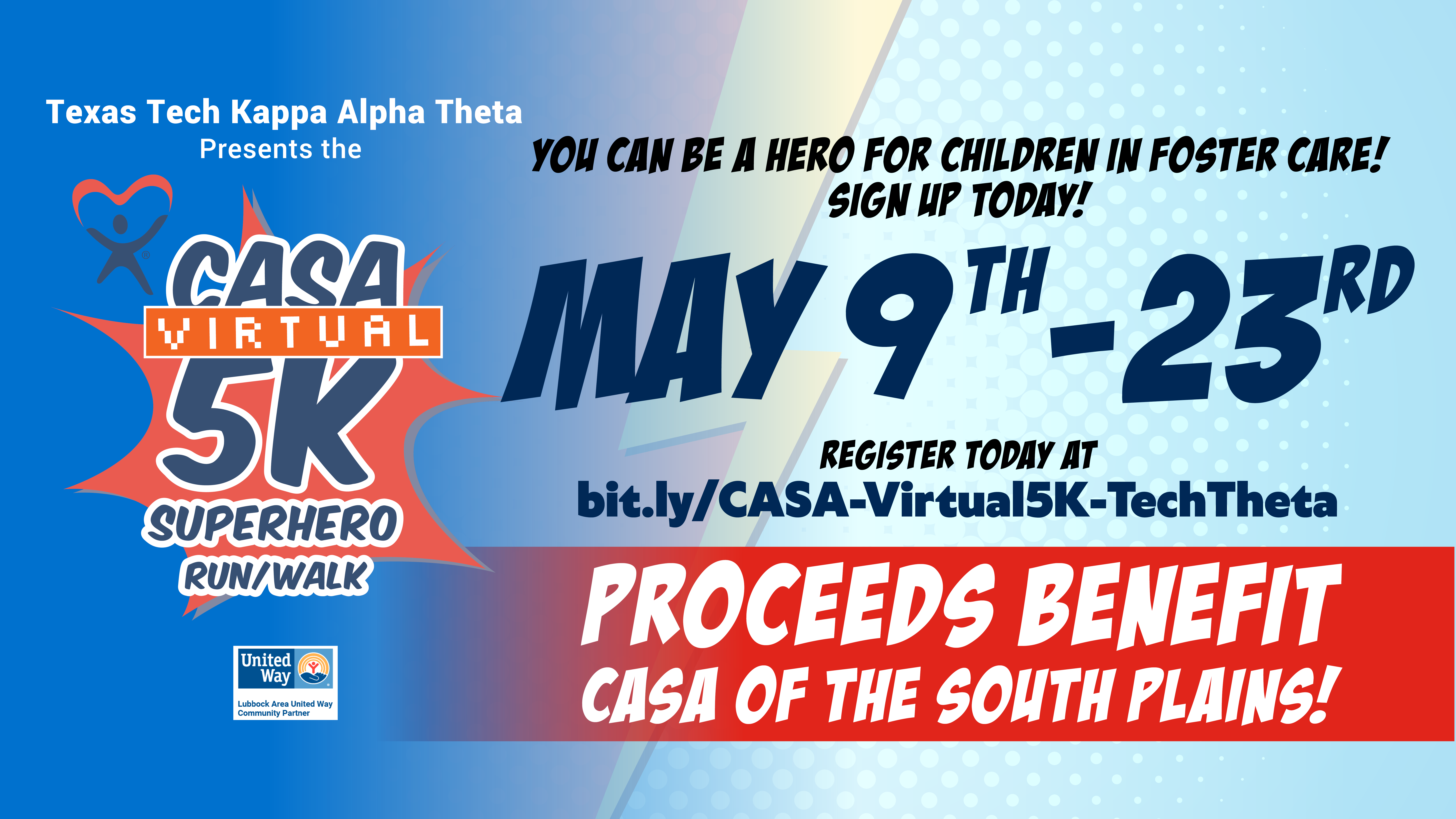 Be a hero to children in foster care! Join the Texas Tech Kappa Alpha Thetas and CASA of the South Plains for our Virtual 5K Superhero Run/Walk May 9th through May 23rd. Superheroes of all ages are encouraged to walk, jog, run, bike, or skate at your own pace and time to show your support for children in foster care in our community. Dress up as your favorite superhero, athlete, or in your best 5K gear. Snap a selfie and share it on Facebook and Instagram. Make sure to tag @texastechtheta and @casaofthesouthplains. Use the hashtags #CASAsp5K and #CASAspHero. Can't leave your house? You can still register and participate from the comfort of your couch with our CASA Couch 5K challenge. Post a picture of yourself or your family dressed as your favorite superhero or in your favorite athletic gear and tag 5 friends on social media to keep the challenge going!
You can also post your pictures on our Cluster album. You can track and share your performance using apps such as MapMyRun, Nike Run Club, or Strava.
You can purchase t-shirts at https://shop.advancedgraphix.net/casa/. They can be shipped to your house at a flat rate or picked up in Lubbock. A portion of the proceeds will go to CASA of the South Plains.